Content
Conflict minerals
Conflict minerals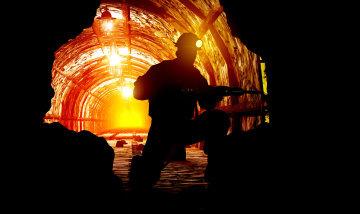 Conflict minerals
Conflict minerals refer to the minerals from the Central African Republic of the Congo and its neighboring countries. The minerals obtained through illegal mining include strontium iron, cassiterite, black tungsten and gold, etc. These minerals are refined into tantalum (Ta) and tin ( Sn), tungsten (W) (referred to as tri-T mineral), cobalt (Co), gold (Au) and Mica etc., are used for electronics and other products respectively.

These illegal minerals have become the main source of finance for armed insurgent in the Democratic Republic of the Congo, used to trade arms, continue their bloody confrontation against the government, and slaughter innocent civilians. The arms purchases which are illegally funded will fuel confrontation and chaos, and will cause more casualty.

On August 22, 2012, the Securities and Exchange Commission (SEC) passed the final version of the "Dodd-Frank Wall Street Reform and Consumer Protection Act" section 1502 on the procurement of "conflict minerals". As a global citizen and based on corporate social responsibility, Nan Jun International has declared and is committed not to accept the use of metals from conflict mining areas in order to defend human rights and mitigate the armed conflicts in the Democratic Republic of the Congo and its neighboring countries, and is committed to verify the supply chain in detail, and ensure that each one in our supply chain also take the same responsibility for society and environmental sustainability.
we are committed that
1. Ensure that the product does not use "conflict minerals" from Congo and its surrounding countries and regions.
2. The supplier shall check and verify the mineral source of metals such as tin (Sn), tantalum (Ta), tungsten (W), gold (Au) , Cobalt (Co) and Mica in all products.
3. Make its upstream suppliers aware of this requirement, and all key suppliers must trace and check the source of the metal used in their parts and the mills as well.